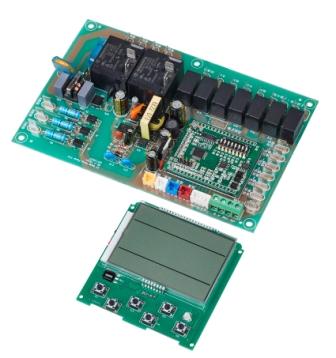 FUNCTIONAL DESCRIPTION


Advanced control functions

The power supply is in switch design and PMW mode control is adopted, which integrated power supply and power control.
Reliable operation
It has short-circuit protection, over-current protection

, overheat protection and power failure protection.


Convenient to use

Remote control can be performed through RS485 communication.
Features

Four channels of RS485 communication.
Integrated phase loss and phase fault protection.

Controllable auxiliary power heating.

The type and number of compressor can be easily chosen by toggle switch.

With manual adjustment and power-off memory function.

Passive water machine control.