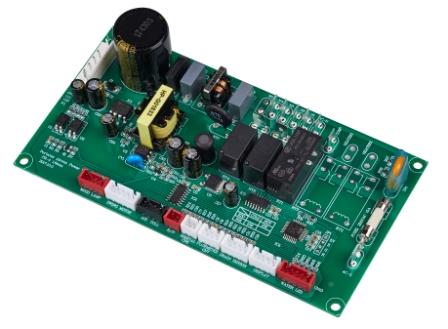 FUNCTIONAL DESCRIPTION
Advanced control functions
The power supply is in switch design and PMW mode control is adopted, which integrated power supply and power control.
Reliable operation
It has short-circuit protection, over-current protection, high voltage protection, overheat protection and power failure protection.

The running and stop of the pump can be controller through the switch on and off the water valve.
Features
With functions of purification, refrigeration, dehumidification, defrosting and freezing prevention.

Compressor automatically stops when sufficient water alarm is triggered.
Energy-saving and environmental friendly